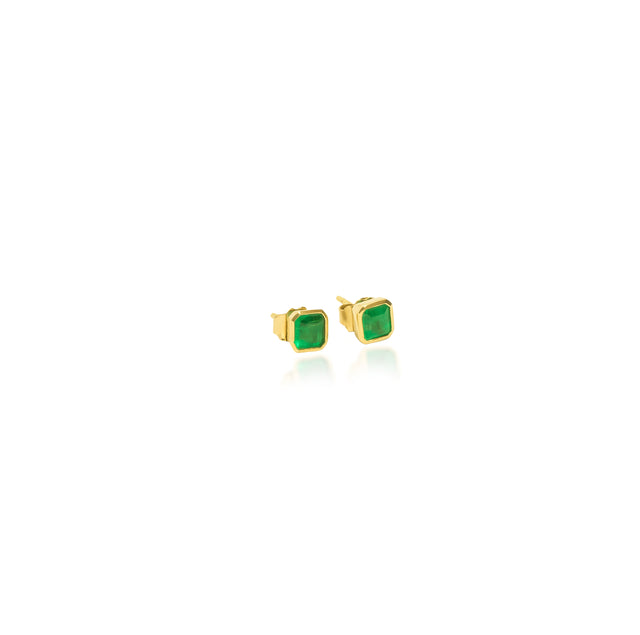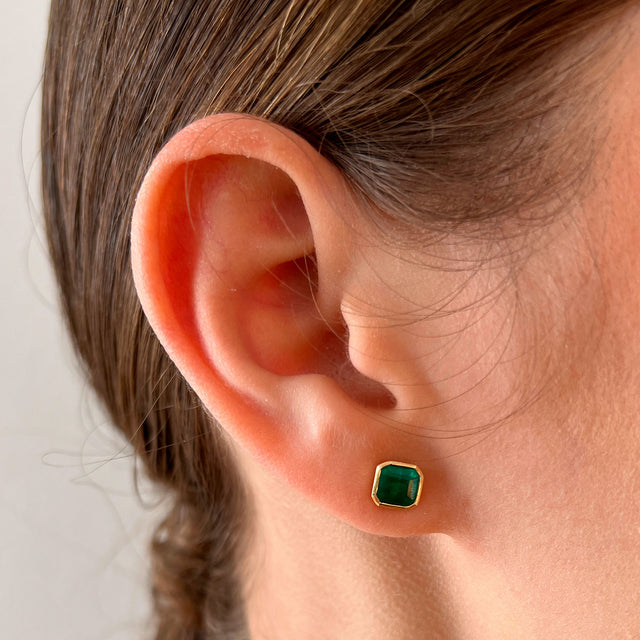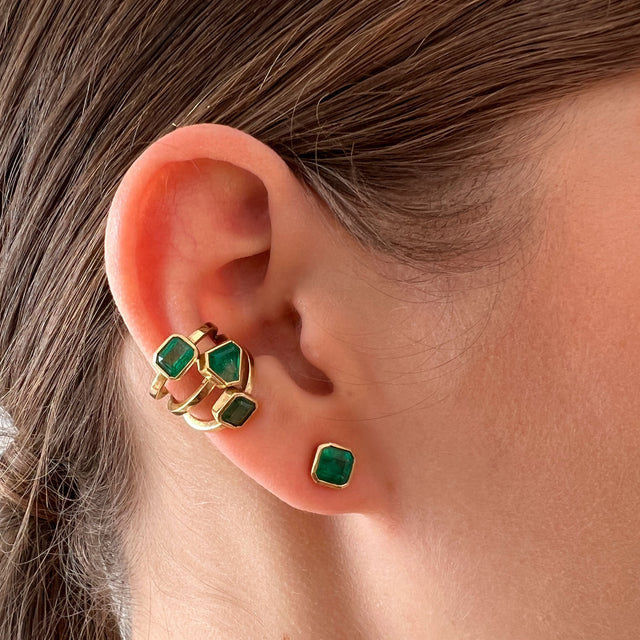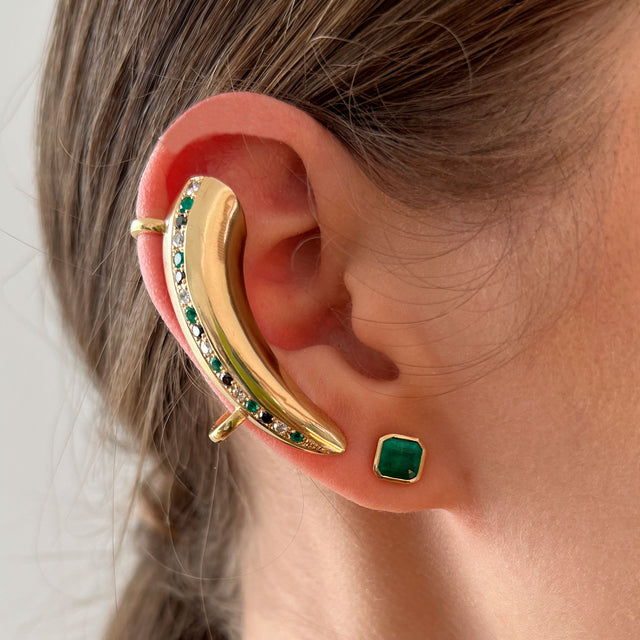 Description
About the collab Paula Mendoza x El Dorado Edit
Stone Quality
Cares
Returns
An everyday piece, perfect for the everyday life and one that will definitely make an impact on your outfit. This set of stud earrings are made in 18K solid gold with squared emerald stones sourced from Muzo, Colombia.

Product details
Measurements: Each Stud: 11 mm Long X 7 mm Width
Grams of Gold: 3,2
Carats: 1,14
Made in Colombia
Lead Time: Pieces could take up to 20 business days in production after purchase. Please inquiry for any further information.

* All pieces are made with certificate gemstones. Please note the possibility of natural inclusions in gemstones. All gemstone carat weights (ct. t.w.) are approximate.
In the last 5 years, El DORADO has worked hand in hand with artisan, indigenous and designer communities from around the world, with the intention of bridging these universes together. Today, they join forces with PAULA MENDOZA on a journey to the center of the earth in Muzo, Colombia to the worlds capital of emeralds, in order to understand how to positively impact the territory and its artisan communities.
AAA
Natural AAA emeralds are rich green, moderately to slightly included, and they exhibit very high brilliance.AAA grade gemstones beads are usually more expensive, higher quality, and near-perfect. These gemstone beads are not usually color-enhanced.

AA
Natural AA is the second-best category for gemstones. Natural AA emeralds are medium green and may include moderate inclusions. AA emeralds account for 20-30% of all gemstones.

A
This category accounts for 50 to 75% of all emeralds. Natural A emeralds are dark green, heavily included, and opaque. They are still good, but they are considered to be of a lower quality. These emeralds could have eye-visible black crystal inclusions.

CARES

The more intentional you are about caring for your jewelry, the longer it will last.

Remove your jewelry before doing any activity that risks physical damage.

As a general care tip, your jewelry should be the last thing you put on before going out and the first thing you remove upon coming home.

When not being worn, store in a safe place to protect against the elements of daily exposure.

Store pieces separately to avoid damage.
All pieces from our fine jewelry collection are made to order and customized which mean there are no returns and all sales are final. Final Sale - Item is not returnable.