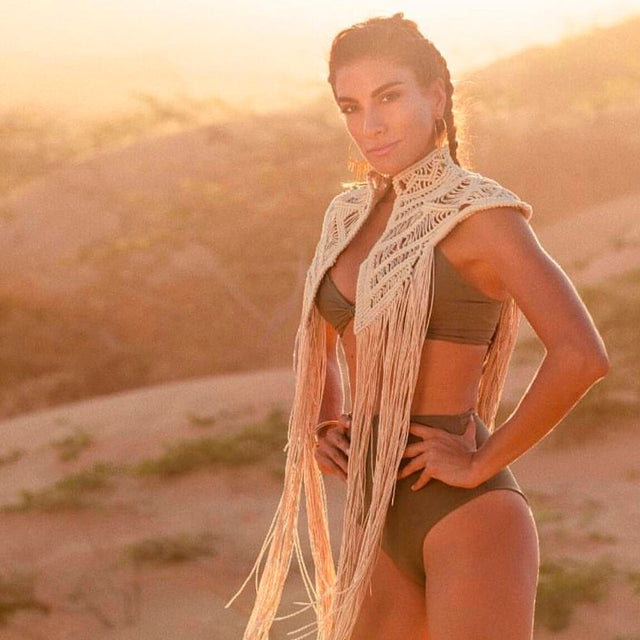 Description
Information
The amazing Hosu Vest is handwoven by artisans in Colombia combining skills and techniques to create this one of a kind master piece.
This versatile piece allows you to wear it as a vest or flip it and wear it as a chest piece.
Each piece is completely handmade using waxed cotton thread using the macrame technique and finished with jewelry accents gold plated in 24K gold (jewelry pieces are optional).
Available different colors but ask us how you can customize your piece.
Care Instructions: This is a handmade piece and you should take care of it accordingly. Please avoid direct contact with alcohol or any other substance containing alcohol. In case you need to clean it we recommend using a brush and liquid soap.

Warranty: 30 day warranty for any damage related to production. Warranty will only be effective with a copy of the product´s invoice.

Lead Time: 22 labor days after purchase. Piece could be available earlier if in stock.

Made of: Waxed cotton and jewelry pieces made from 24K gold plated brass.

Picture Credits: Instagram Oropendola