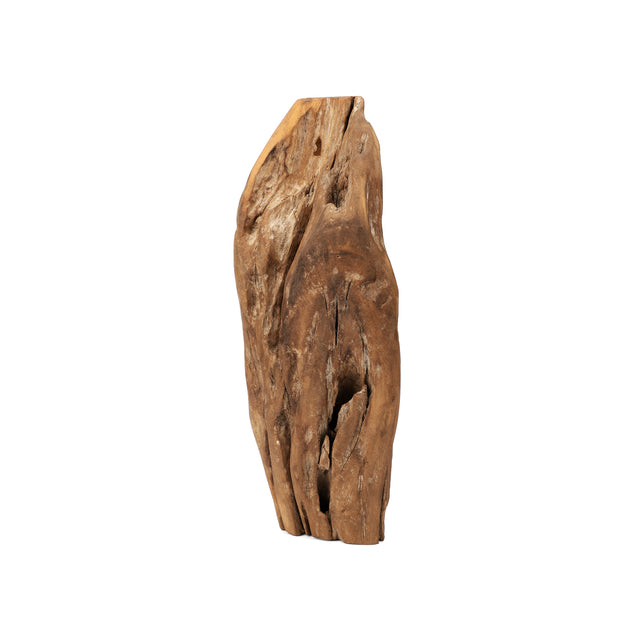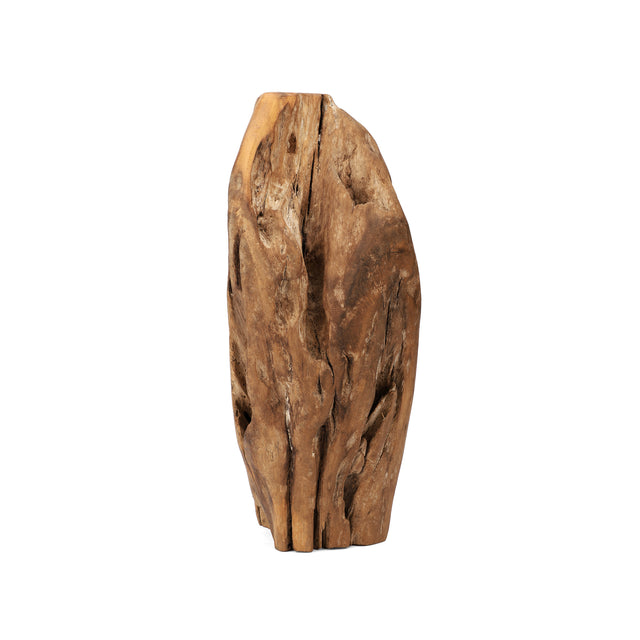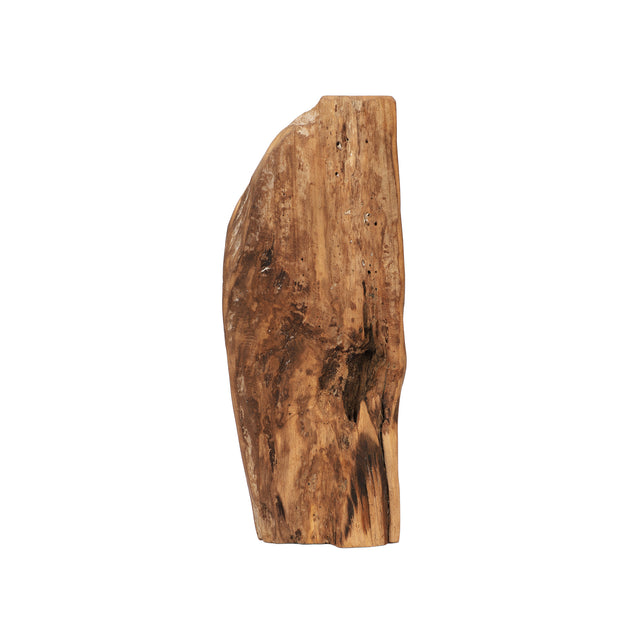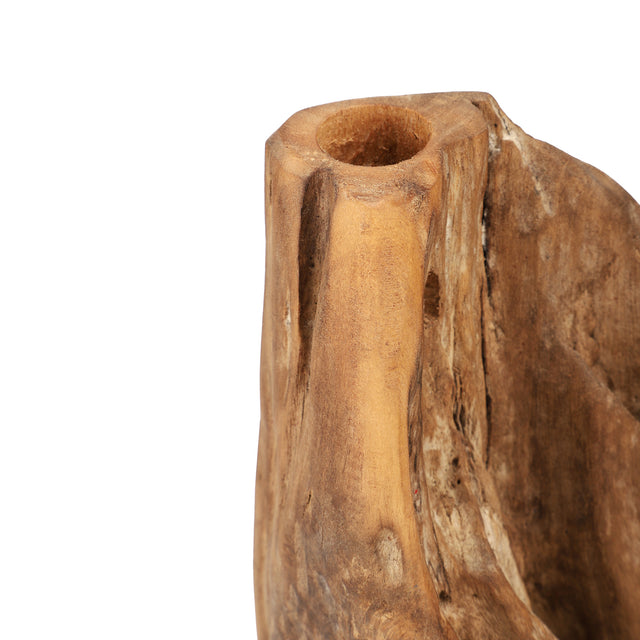 Description
About the brand
Cares and Warranties
Returns
The SHAPE OF WATER CHANDELIER by La PAJARA PINTA is made of driftwood that's been washed ashore and transformed by hand. The organic and irregular shapes of each piece are molded by the water after months of being carried by the ocean which are later collected by the artist once its been washed ashore and transformed by hand into sculptural one of a kind pieces.
This sculptural piece is perfect for any space, use it on your next dinner party to add some height and a raw feel to your table and style it with our Wayuu Placemats for a fun setting.
Product Specs
One of a kind piece.


Measurements: Height 35 cm, Long 15 cm, Width 12 cm.
Color: Brown.


Made of: Driftwood.



Made and sourced in Córdoba, Colombia.

This piece is available in stock.
Inspiration
This series called "Ocean Worlds" is inspired by the beauty of the imperfect, where each wood grain is a world to discover. Through these pieces, Miriam, the artist, suggests dynamism and poetry through shapes and textures, seeking to create a dialogue between material, form and function.
Pájara Pinta
La Pájara Pinta is a brand that works with recycled driftwood and other natural fibers. Created 10 years ago on the remote beaches of the Caribbean coast in Córdoba, Colombia. Every day Miriam collects hundreds of pieces of wood that the tide carries to the beaches to transform them into sculptural pieces such as chandeliers, centerpieces, tables or armchairs.
Care Instructions:
For a regular clean up it is recommended to clean with a dry cloth and avoid direct contact with water.



For a deeper clean, it is recommended to clean with a damp cloth and try doing it evenly. (only with water or with white soap). Let dry without exposing to the sun.
Warranties
30 day warranty for any production related damages. Warranty will only be effective with a copy of the product´s invoice.


Please read our RETURN POLICY and TERMS AND CONDITIONS for any further information on returns.
RETURN POLICY
You can return all items sold on the website (unless stated on product page). In order to receive your refund, contact our customer service at hello@eldoradoart.com up to 14 after the receipt of your purchase to receive further instructions. Returns requested after two weeks or with no previous notification are not eligible for refund.
RETURN STEPS:
Contact our customer service team within 14 days upon receipt
Receive the Return Authorization Number and place it inside the package with the invoice and product.
Make sure to place all items returned with original packaging and tags (please refer to item conditions for full refund)
Ship it back to our offices using your preferred shipping service (with tracking) within 7 days after receiving your Return Authorization Number :
CALLE 100 #8A-55 OFICINA 601 TORRE C WORLD TRADE CENTER BOGOTA.
After receiving and inspecting your return, our team will contact you and issue a refund in the original method of payment ONLY.
Come back and shop again ;)
PRODUCT CONDITIONS FOR FULL REFUND:
Item(s) must be unused and unwashed in the exact same condition as shipped and without any sign of usage;
The product(s) must be returned with original packaging: branded boxes and dust bags are also part of the product and should be returned as well;
All tags should be in its original place;
All items should be returned in the original shipping package for proper protection during delivery.
If all the above conditions are not met, you may not be eligible for full return. In that case, you will have the option of receiving the product back at your own expense. If you refuse to have it returned, we reserve the right to keep the product and the original amount invoiced.
All refunds are made on the original method of payment only and may take up to 14 days to be disclosed on your bank statement. Once the refund is issued, you may contact your bank directly for more information.