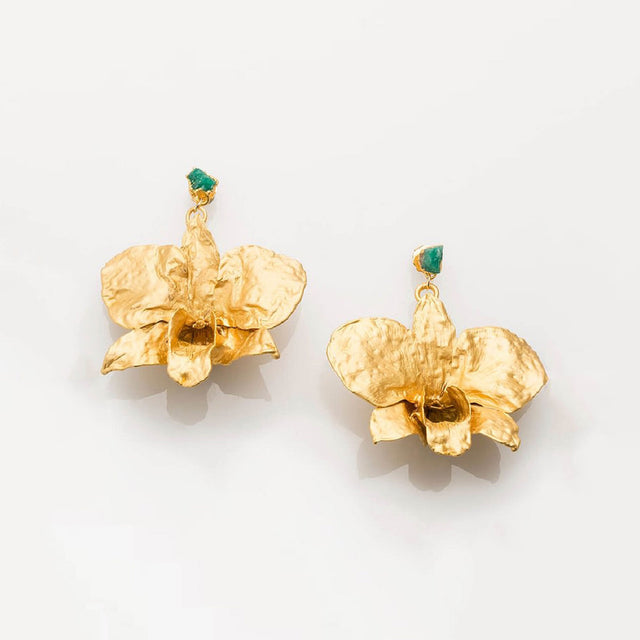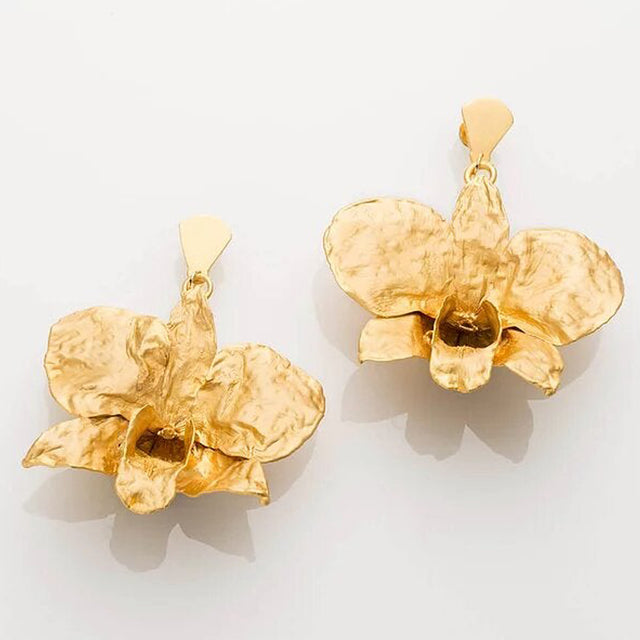 by Alma
Earrings - Dendrobium Orchids
Description
Information
The "Dendrobium Orchid " earrings by Alma are made out of natural flowers or plants, handpicked from gardens and forests in Colombia that goes through a drying process of 45 days before being carefully hand painted using a delicate brush or dipped in 24K gold and embellished with raw Colombian emeralds, keeping the actual organic matter inside.
This amazing earrings are made using "Dendrobium Orchids" and are 100% made by hand applying sustainable practices.
Please keep in mind that all pieces are made with natural flowers, each one unique and beautiful in its own way. So there might be slight variations.
Each pieces includes an informational card with the type of flower, time and place where it was picked up and a certificate of authenticity.
Available in 3 different designs: Gold, Silver, Emeralds.
Product size: 9X9 (CM)
Product Specs: Handmade earrings made out of natural flowers and plants handpicked from gardens in Colombia that goes through a drying process of 45 days before being carefully hand painted using a delicate brush or dipped in 24K gold and embellishes with raw Colombian emeralds.

Care Instructions: This is an artisan made piece with natural flowers and it should be treated with care. Avoid contact with water and specially with alcohol based products.

Warranty: 45 day warranty for any manufacturer related damages. Passed this period of time, any damages will have to go through an inspection. Please have in mind that sometimes repairing a piece is just as expensive as creating a new one.

Lead Time: 20 business days or less if product is available in stock.

Product Dimensions: 9 X 9 (CM)